Welcome to the Dark Season Blues
– the world's northernmost blues festival
The festival is an annual event in late October at 78 degrees north in Longyearbyen, Spitsbergen. It marks the beginning of the dark season when daylight and the sun is about to leave Svalbard for four long winter months.
Dark Season Blues debuted in 2003, starting as a small intimate festival. The 16th festival in 2018 will have events spread across most of Longyearbyen's venues, with a total of around 30 concerts.
Show
Dark Season Blues
in a big map
The festival includes concerts at various pubs, blues lunches and a formal blues dinner. There are also events at the school, the church and even the kindergarten is visited by our artists. The main event is a six-hour Saturday night music marathon with non-stop concerts on two floors at Huset. It all ends with a blues jam Sunday night where the audience gets the opportunity to play together with their blues heroes.
The beginning of the dark season, with its blue light, provides unique atmosphere and inspiration. The intimate local conditions and relaxed atmosphere means artists, audiences and locals mingle throughout the weekend. This creates unforgettable memories and many of our guests come back year after year.
We make an effort to book blues artists, and since the beginning we have offered Longyearbyen's citizens and visitors a range of the blues genre that's exciting, varied, with high quality, and a popular appeal.
The festival is based on voluntary work, and a dedicated team spends a lot of time to get the festival up and running. The volunteers are invaluable for carrying out Svalbard's biggest event. The economic goal is to break even, and any surplus is transferred to next year's festival.
We thank all of those who make the festival possible; residents, visitors, volunteers, artists, and especially our sponsors and partners!
Longyearbyen Blues Club – the organizer of the Dark Season Blues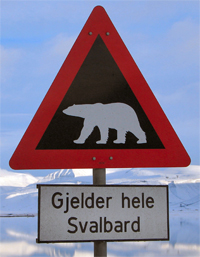 Reviews
SORRY! Not updated.

DSB 2012
DSB 2012

BluesNews.no
Artistene utropte iallefall Dark Season Blues som verdens beste festival!

BluesNews.no
Dark Season Bluesfestival er en svært intim og spesiell bluesfestival, som helt klart skiller seg ut fra de fleste andre festivalene.

VG.no
Gjestene får oppleve fantastiske kulturopplevelser i helt spesielle naturomgivelser

n_bluesworld.com
Dark Season er sterke naturopplevelser og mangfold ..de klarer kunststykket å kombinere høy kunstnerisk kvalitet med folkelig nærhet

BluesNews.no
En av hovedattraksjonene var multikunsteren Super Chikan

BluesNews.no
Fantastiske Dark Season Blues
NRK.no
Jeg har det utrolig godt og kaldt. Jeg har det kjempemoro