For activities during your stay on Svalbard, contact Svalbard Wildlife Expedition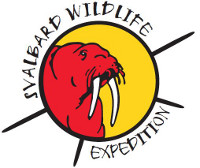 Gjestehuset 102
This is the place if you are headed to Svalbard and are interested in staying somewhere other than in a standard hotel room. Do you find it exciting to get in touch with people from very different backgrounds and nationalities? Or would you like to have the opportunity to take on the skis outside the entrance, and head for the nearest mountain? Then Guesthouse 102 is the right place. We offer accommodation with character and an unformal atmosphere.
The hosts will ensure that you enjoy your stay and we are happy to share our knowledge about Svalbard with you. Here you will easily know the other residents and often exchange experiences and tips during breakfast in the common kitchen.
From the bedroom window you can enjoy watching deer and fox wander past, and if you are here during the polar night, you could get to see the northern lights dance across the sky from your room.
Welcome to Gjestehuset 102, a place with history and soul!