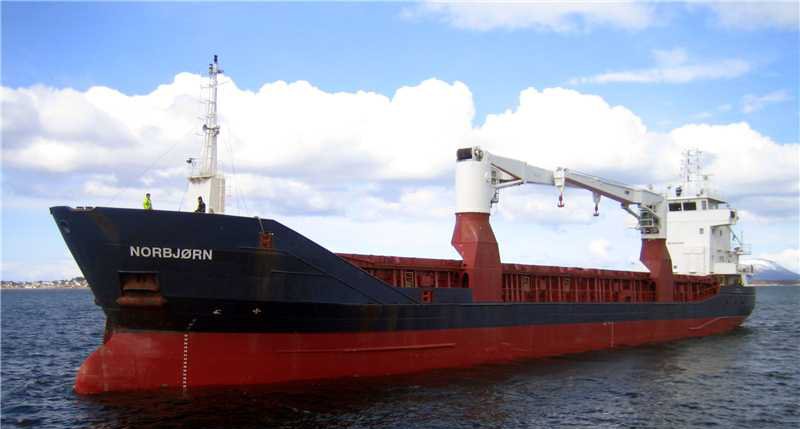 [two_third]
Norbjørn AS
Skippergt. 41
9008 Tromsø
E:mail: post@norbjorn.no
Web: www.norbjorn.no
Tel: +47 77 60 14 70
Fax: +47 77 28 62 65
[/two_third]
[one_third_last]
Marine Supply AS
Skippergt.41
9008 Tromsø
Web: www.msupply.no
Tel:+47 77 60 14 70
Fax:+47 77 68 13 05
[/one_third_last]
The Vessel, MS Norbjørn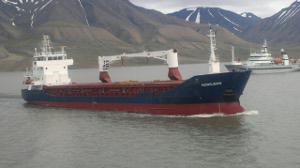 Norbjørn is newly acquired from UK for the Spitzbergen service. It is a container/general cargo ship with two heavylift cranes (2x35Tonn) and boxed cargo holds, the ship is flexible and can as well handle most non-container goods
The Company, Norbjørn AS
Cargo transportation. M/S Norbjørn offers transport solutions to and from any destination handling almost any type of cargo. The vessel traffics the most nothern route in the world from Tromso to Longyearbyen (N78.13E15.40) and Ny Aalesund (N78.58 E11.50). The company Norbjørn A/S is fully owned and managed by Marine Supply A/S.
History
M/S Norbjørn has been in the cargo transportation business since 1991, trading between Tromsø – Longyearbyen since 1991, a joint venture between Bring Logistics (former Norcargo) and Norbjørn since 1997.
[two_third]
Booking, MS Norbjørn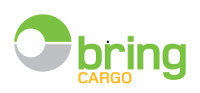 Tromsø – Longyearbyen, Barentsburg, Ny-Ålesund.
For booking, please contact Bring Cargo:
P: +47 77648062 / 63 / 66
E: booking.svalbard[at]bringlogistics no
[/two_third]
[one_third_last]
[/one_third_last]
Marine Supply A/S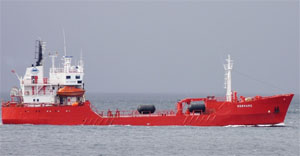 A shipping company specializing in bunker & lubes trading in port and high seas for the North Atlantic region.
We know how to meet the individual requirements of  the seismic fleet, cruise liners, and modern fishing fleet.
Marine Supply has more than 20 years experience with high-seas bunker supplies in the Barents Sea.
Whether you need bunkers or lubricants in a main port, at sea, or a truck of bunkers at a remote port, we offer a full and committed solution.